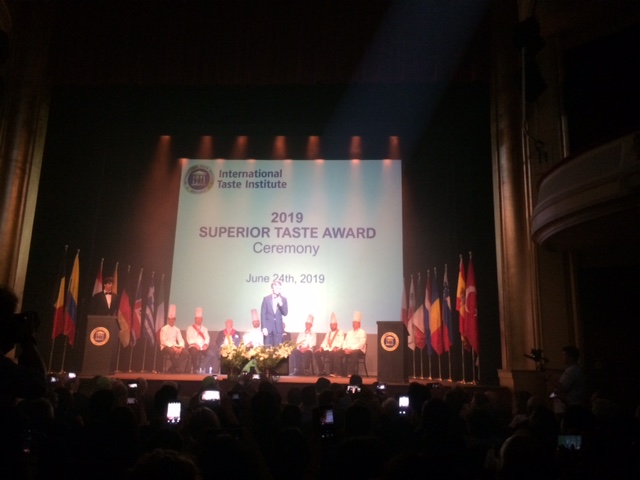 Superior Taste Award
Founded in 2005, the Taste Institute is growing rapidly. They help food companies in more than 100 countries and in most food categories.
Based in Brussels, they are made up of a dynamic multicultural team of more than 20 people of 14 different nationalities.
The International Taste Institute, formerly ITQI, is the world leader in the professional assessment and certification of consumer foods and beverages. By performing these tests, they help thousands of businesses around the world improve the quality of their products and increase their sales through the renowned Superior Taste Award certification.
Based in Brussels, they are made up of a multicultural team of enthusiastic food enthusiasts, working with some of the best chefs and sommeliers in the world.
On June 24, 2019 the awards ceremony took place at the "Superior Taste Award" ceremony. This year the presentation took place at the Théâtre Royal des Galeries in the Galeries du Roi in Brussels. This year, Carrefour received a crystal award for pure butter pancakes from the Carrefour brand. This award is given by what these pancakes have received for 7 consecutive years a Superior Taste Award with 3 stars.