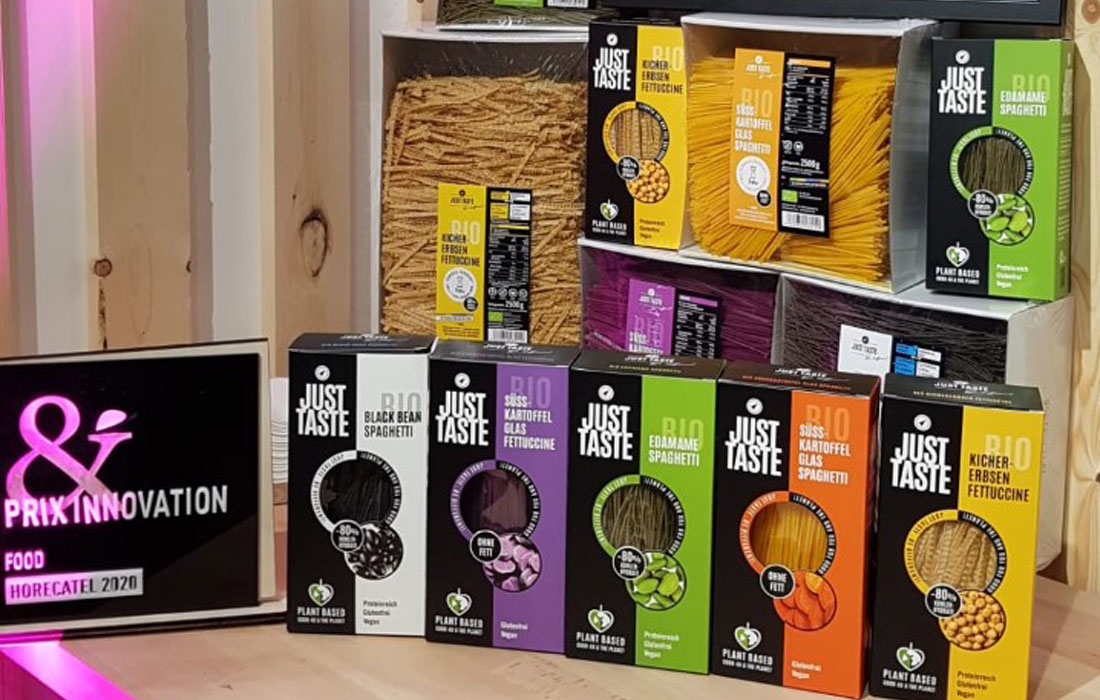 The Innovation Prize for the Food category at the Horecatel 2020 fair
Good & Food was present at the Horecatel fair from March 08 to 11, 2020 at WEX in Marche-en-Famenne. For more than 50 years, Horecatel has positioned itself as the most important B2B trade fair dedicated to professionals in the Horeca and Gastronomy in French-speaking Belgium.
No less than 420 exhibitors were present this year.
We were present on the Horeca Magazine stand, but above all we were competing for the Innovation Prize awarded in the Food category with our 5 "Just Taste" pastas made from legumes.
That is, made from chickpeas, edamame, black beans, orange or purple sweet potato.
Our products are 100% organic, low in carbohydrates, high in protein, high in dietary fiber, gluten free, vegan and fat free.
After an initial selection, the members of the jury selected 5 products which they could test and taste live during their visit to the respective stands.
The winners were announced at the opening ceremony, which took place in the presence of Ministers Valérie De Bue and Willy Borsus.
It is with great pride that we learned that our products had won the first prize in the competition for the Food category.